Building brand equity for HR Tech companies
We love PR, but we love HR too. We combine our knowledge of both to provide our clients with brand-building profile and engagement.
Public Relations
We know your target media and we're on top of the latest HR news and business issues. It's a winning pitch.
Copywriting
Whether it's articles, blogs, whitepapers, e-books, reports or web copy, you'll find we have a way with words.
Social media
We tailor our packages to suit your needs and we take time to get to know your brand's unique tone and style.
Research campaigns
Who doesn't love a good stat? Our research campaigns are carefully designed to hook into the news agenda and create stand-out coverage.
Analyst Relations
We have established connections with the global HR Tech analyst community and a proven track record in delivering value.
Awards
Industry recognition is important and we know what makes for a winning entry. Let's put you on the podium.
"Working with Sally from Onboard PR has been an important part of our growth journey. We now have an established presence in key media and it's reassuring to know that our PR partner has a solid understanding of both the HR tech industry and its influencers. This has really helped to elevate our positioning as a thought leader in new performance tech. Thank you!"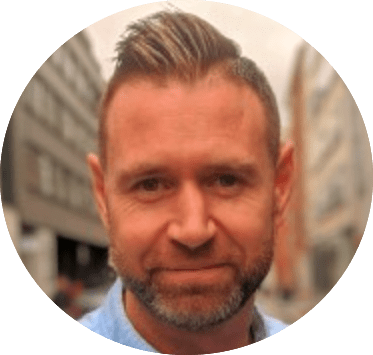 Dan Anticich
Clear Review | Head of Sales & Marketing
If you're looking for a specialist PR team that knows how to drive positive profile for HR Tech companies, we'd love to hear from you.
DROP US A LINE
EMAIL US